Pacific Construction Group (PCG) in Orange County California is pleased to offer comprehensive Design Assist services on every project. This next-level service integrates the design and build teams at the start of the project with the goal of streamlining the process and reducing unnecessary costs.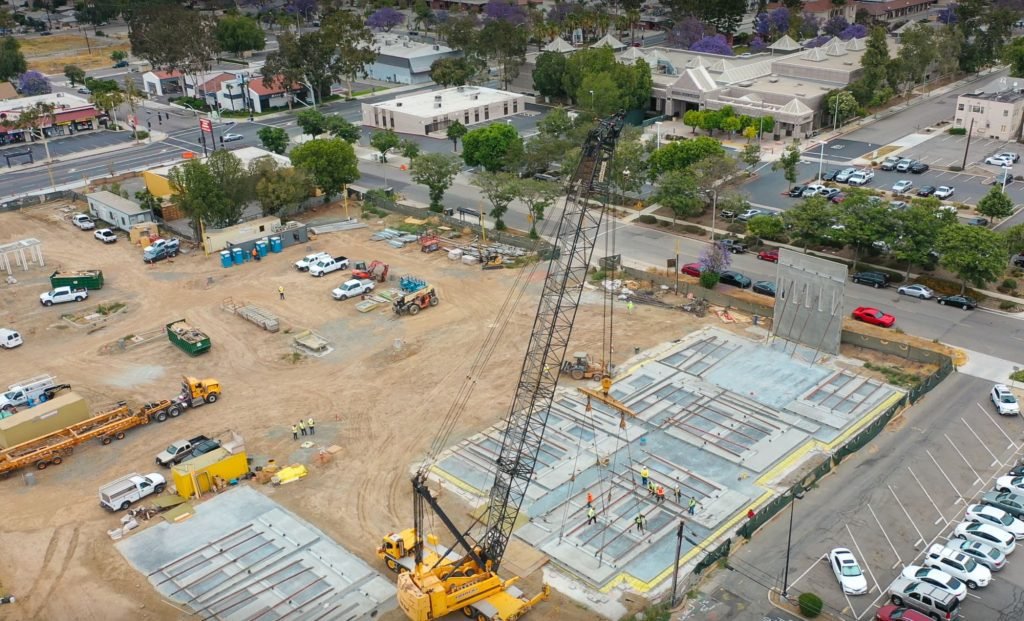 We Begin With The End In Mind

Pre-construction services are a necessary and critical part of the overall construction process. We believe in beginning with the end in mind. Which means before we begin any project, we ensure there is a shared understanding of your goals and your vision.

This critical step anchors the project and serves as a solid foundation, a solid starting point, from which we can begin.
We Are Good Stewards Of Your Time and Your Investment

Developing and launching a project is a massive undertaking, not to mention a significant investment. It requires an acute understanding of the big picture as well as the pieces that must come together. We protect your investment. And you can trust that we will show the utmost respect for your time, your budget, and your vision.
A Concierge-Style Approach by PCG

PCG provides comprehensive, concierge-style preconstruction services including (but not limited to):

Preliminary planning sessions that are efficient and productive
Program and project management at every stage of the process
Expert design management (including planning, design, programming, etc.)
Estimating costs for clear and authentic budgeting purposes
Budget development and management
Scheduling that will keep the project on time
Value-engineering
Life-cycle costing
Valuable constructability reviews
Procurement
Personalized Solutions for Companies

During the pre-construction phase, PCG will ensure your project stays on track by proactively anticipating any potential areas of concern. This includes but is not limited to:

Project Feasibility

Transparency is an uncompromising core value at PCG. As such, you can trust that our team will provide an honest assessment of the practicality of your project and share any concerns with you and your team at the very start. Additionally, we work diligently to provide you with current market pricing to help determine project feasibility.

Permitting

We take pride in the relationships we've built with local offices to help our clients obtain any and all necessary permitting prior to any project start. With our trusted connections, we protect your investment and make sure every box is checked before breaking ground.

Cost Saving Options

We work diligently to have a solid relationship with our project team members and sub-contractors and we will work hard to identify any cost-saving opportunities at the start of the project or even once the project is underway.

Project Matierials

A properly planned timeline is critical to the success of every project. This involves intimate market knowledge as well as the ability to skillfully anticipate any delays or hold-ups along the way. Our team conducts a thorough evaluation to identify project materials and then schedules procurement of these materials on the most feasible timeline.
Why Choose PGC?

Since 1996, Pacific Construction Group (PCG) in Orange County has been providing superior pre-construction services to developers across Orange County and throughout the Southern California region. Our talented team of professionals has more than 65 years combined experience in construction and our commitment to providing the highest levels of customer service is unmatched.

We take pride in offering a wide range of professional services to across Orange County. And, we are honored to have had a small hand in helping shape the Southern California landscape for more than a quarter century.

The relationships we build with our wide array of sub-contractors are the driving force behind our ability to deliver a superior experience to every client, every time.

To get started, contact us at , schedule an in-person or virtual consultation with a member of our team, or fill out this online form to get more information.
Benefits Of Preconstruction Services

Preconstruction services are a vital part of any project. At PCG, we begin with the end in mind. The preconstruction process is the best way to ensure all parties are on the same page and moving toward the same goal.

Here are a few of the benefits of allowing PCG to handle all of your preconstruction services:

Big Picture View

You get a big picture of your project, which allows you to more clearly envision the final project. (It's also a great way to keep everyone on the same page throughout the various phases.)

Better Communication

Designers, contractors, engineers, and other team members can actively communicate with one another from the start. Which is important for identifying start and completion dates, adjusting timelines if needed, and handling any delays efficiently.

Track Finances

You can keep track of the budget throughout the construction process with our thorough budget estimate.
excellence in everything we do